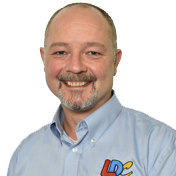 About me
Hi, my name is Tony Bowman. I'm a fully qualified Government Approved Driving Instructor (ADI) and a member of the Institute of Advanced Motorists and the Driving Instructor's Association. I adhere to the Driving Instructor Code of Practice, am committed to improving my skills and knowledge and I'm insured for professional indemnity and public liability.
View my Safeguarding Certificate
I've lived in the west Surrey area for over 30 years and passed the driving test in 1994 at Guildford. I first thought to become a driving instructor after gaining my motorcycle licence in 2005. Becoming a vulnerable road user highlighted many areas where car drivers lack skills so I decided to improve my own driving standards and began to study advanced driving. From that, an ambition grew to see those skills become part of ordinary driver training and there was no better way than to teach it myself. Specialisms include nervous drivers and international licence conversions.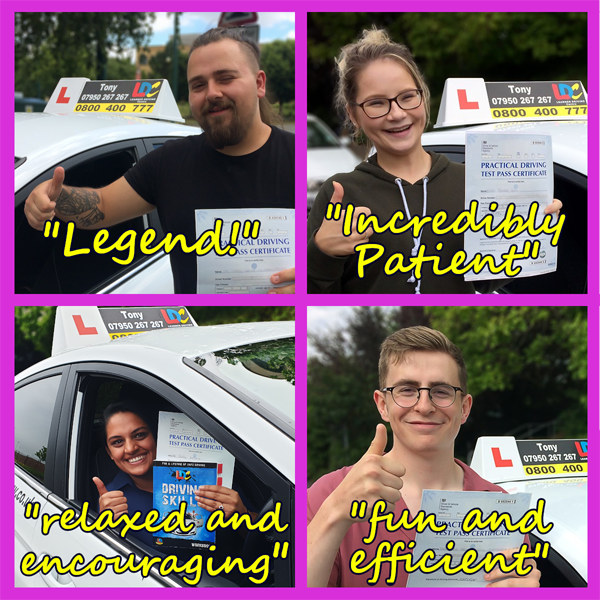 Before becoming a driving instructor I worked for twenty years with local advice charities as a specialist welfare law adviser where I represented a diverse range of clients in legal proceedings, created advice materials and training courses and contributed to national advice publications including Citizens Advice' comprehensive reference sources for advisers. As a driving instructor, those skills enable me to bring a flexible, personalised, approach to driver training and help guide my clients through the driver licencing and testing systems. I value professionalism extremely highly and respond to all enquiries promptly.
I have teaching experience in welfare law and communication skills, and also in directing workshops and plays for the amateur theatre. I have a relaxed and patient nature, as well as good sense of humour. In feedback, pupils regularly describe my qualities as fun, patient, motivational, encouraging, supportive and professional.
When I'm not at work I enjoy performing and organising amateur theatre and have introductory qualifications in acting and stage combat – which was absolutely the most fun I've had in a week! I practice circus skills, play classical guitar and dabble in photography and digital art. I have a particular enthusiasm for natural sciences.

I operate my business under the highly reputable LDC franchise which means I am governed by stringent customer care and tuition standards. I am proficient in delivering the unique LD System of driving tuition – an exciting way to learn to drive which structures lessons around the pupil's needs and encourages safe driving for life. Many pupils find it takes a considerably shorter time to learn using the LD System, which saves you money too. As an LDC driving school I offer LDC's state-of-the-art driver training products for the theory, hazard perception and practical driving tests: the UK's best-selling 'Theory Test' software and the number one DVD-ROM software 'Driving Test Complete' (as reviewed by Auto Express magazine). These products are highly recommended and available to buy from my website regardless of who you train with.
Whether you are choosing driving lessons for yourself or for a member of your family, it's vital that you make the right choice. I believe that the LDC system is that choice and that I am the right person to deliver it.